TVD i.e., THE VAMPIRE DIARIES is an American supernatural teen television series that involves teen stuff, lots of supernatural beings and buckets full of emotions and drama. It has 8 seasons and approximately around 20 episodes in each season. I have seen this particular series four times and I can still watch it again and again. I personally like watching series that involves supernatural drama because werewolves, vampires, doppelgangers, demons, witches etc. really intrigue me.
And although it was eventually just a teen soap, there is a lot to be learned from the characters and their experiences throughout. In this blog, I would be talking about all the life lessons and some basic life aspects that I have learnt while watching TVD:
JOURNALING IS GREAT FOR THE SOUL:
Elena Gilbert used to journal almost every single day ever since she was a small kid. No matter how happy or traumatizing the situation is, she never took a step back from journaling. Your journal will never judge you, make fun of you, or expose your secrets and mysteries to the world. It is your ultimate friend. Sometimes negative thoughts and feelings can run on a loop in our heads. This can be stressful when you're dealing with a difficult situation, it can even make your current situation feel worse. But if you stop and put your emotions down on paper, it can help you release those negative thoughts from your mind. As you write, you may even come up with a solution you hadn't thought of before.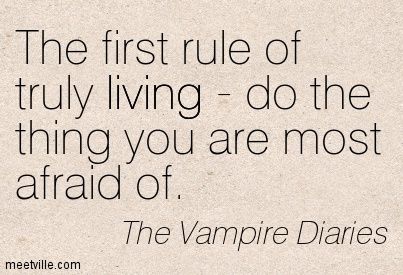 2. THERE IS NOTHING MORE IMPORTANT THAN REAL FRIENDSHIPS:
Not only are the major lines of friendship were established early in the show, but we see them wonderfully evolve throughout the years. Elena is one of the major characters that encounters a lot of tragedy throughout the show and with the help of her friends and them always by her side, she dealt with all the situations and came back stronger every time. You might have a lot of friends, but I am sure that you are close to only a few. There is a mutual respect, understanding and admiration that is developed for them with time. True friends know what you are thinking and how you are feeling. Sometimes they know you better than you know yourself and can give you honest constructive criticism when you may be your worst critic. A true friend is happy and excited for you when something good happens to you and will celebrate your wins and achievements with you. If you have such friends in your life, never let them go away.
3. LIVE YOUR LIFE TO THE FULLEST:
Despite all the heartache and hopelessness, doppelgängers, witches, sirens and other mystic madness, the show aims viewers' attention on the small, but magical moments of life and it really underlines that life is short and we shouldn't ruin the time by not doing what we love. Do what makes you happy, and everything else will fall into place. Sometimes there's danger involved in life, but every reward carries risk with it. If you never take risks, you'll never get anywhere in life, and you certainly won't learn how to live life to the fullest. This involves a big step in discovering a path that will lead you to your greatest sense of happiness and accomplishment. We all need moments to rest and relish in a sense of contentment but staying in one place for too long will leave you with a feeling as if something is missing. Discover what makes your life feel meaningful and go after it.
4. EVERYONE HAS A DARK SIDE:
This one is sort of self-explanatory, everybody can be a little selfish at times and have a dark side, some more than others. And one of the leading characters who constantly jumps back from his inner darkness is Damon Salvatore. This dark side comprises of characteristics we don't disclose to others. It's the qualities we are either reluctant of or embarrassed about. Accepting your shadow is the only route to self-love. You can't love the elements of yourself that you find appropriate and reject the ones that you wouldn't want to relate to. Understand that you need to appreciate and acknowledge every little aspect about your personality and appearance. There are a lot of ways to accept your dark side. We are all distinct from each other and, sadly, there's no such thing as a universal formula to change the way you perceive yourself.
5. DON'T IGNORE YOUR INSTINCTS:
Bonnie may have been a witch with psychic abilities, but even though she did not know about it yet, she trusted her instincts always. Our instincts are the universes way of revealing us the truth, and the right course of action and they must never be overlooked. When our intuition is directing us to something positive, our bodies respond with a deep sense of understanding, butterflies in our stomach, being able to hear and take in every word and a serenity of breath. However, when our intuition is warning us of danger, we might feel a knot in our stomach, our breath and heartbeat increases, our bodies going into fight or flight mode, or the feeling of being sick. The main reason your gut instinct is so vital is that, in a world where everyone scrambles over themselves to tell you what they think is best for you, you are the only person who truly knows yourself. No one else understands your inner workings without a shadow of doubt.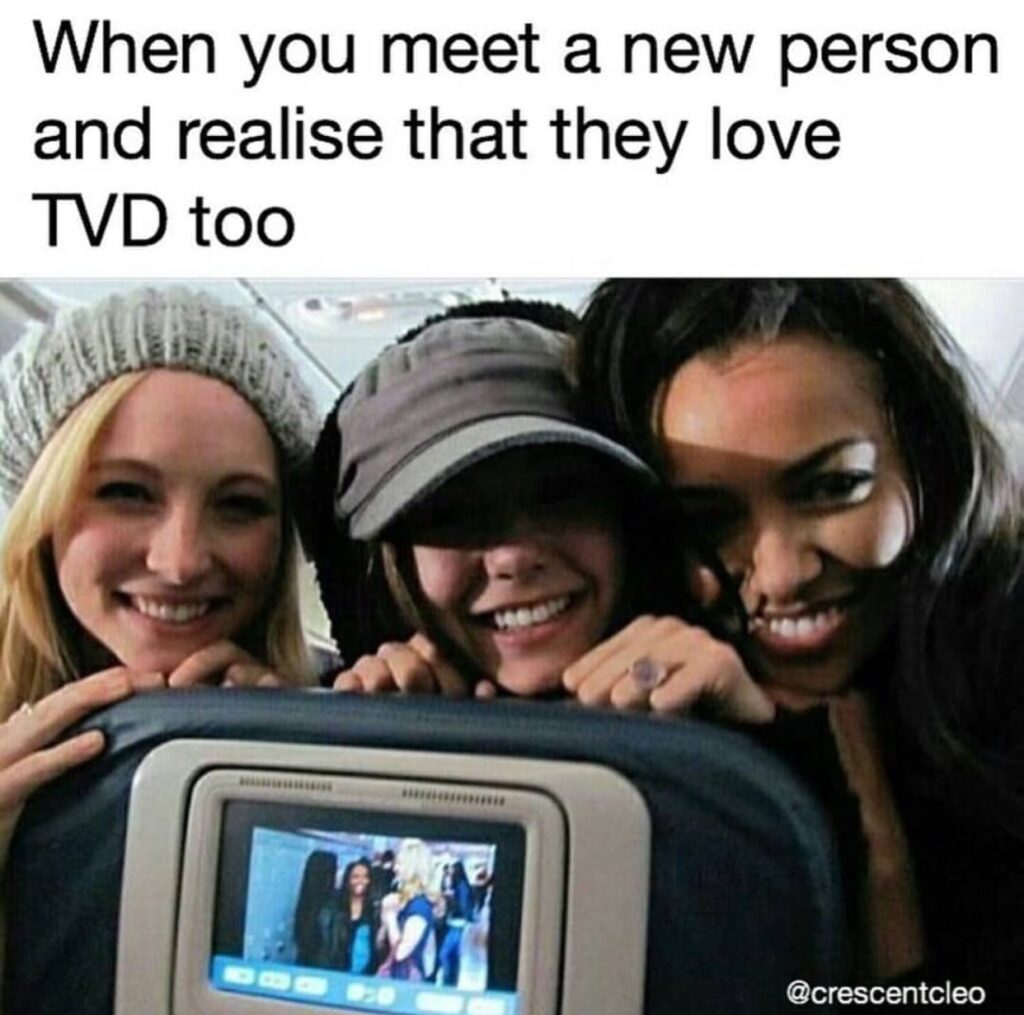 6. RUNNING AWAY FROM PROBLEMS NEVER SOLVES ANYTHING:
The Vampire Diaries constantly shows us that snubbing to acknowledge your problems or legging it in the parallel route of your troubles is never an effective solution. As Tyler's shown us time and again, something will always draw you back to the place, or thing, that you were running from, and when you get back, the problem will be precisely where you left it. Sadly, the only way to deal with the problems that life throws at you, is to deal with it. It might appear counter-intuitive but embracing emotions like discomfort and anguish could be an essential step to understand how to stop running away from problems.
7. YOU SHOULD KEEP A CONTROL OVER YOUR EMOTIONS:
Those who have watched this show, know about the humanity switch function. So, vampires have this very unique talent where they can close their eyes and switch off their humanity which basically means switching off all your emotions and feelings. But humans don't have this superpower to switch off their emotions. Instead, what we can do is, learn to manage our emotions in a systematic manner. Managing your emotions isn't the same as suppressing them. Ignoring your sadness or pretending you don't feel pain won't make those emotions go away. Understanding your emotions makes it possible for you to manage them so that they work for, rather than against you. For instance, having established that you are feeling sad, you can take steps to make yourself feel happier. More implicitly, if your sadness or anger, or anxiety, etc. would normally influence you to act in a way that might damage yourself or someone else, becoming aware of that emotion can enable you to take steps to not act in that destructive way.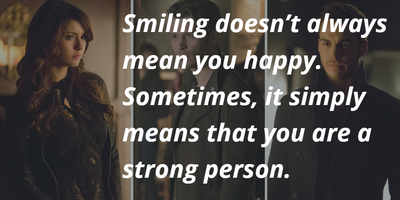 And while the road towards epic love was rocky for nearly every character on the show, the ultimate lesson of the series seems to be that no one should ever give up on love, no matter how hard things get or how hopeless they seem.
We choose our own path. Our values and our actions, they define who we are – Stefan Salvatore
Love, KG